Our case loader is available in semi automatic and fully automatic options, making it a needed solution for packing a wide range of products. Integrated with our E-series case erectors, this excellent system provides various case sizes and pack patterns on the same machine. Its modular design and minimal change parts ensure quick change overs and minimal down time.
The semi automatic carton loading system allows one worker to manage multiple case loaders while other line tasks. Cases manually erect before automated packaging.
Our horizontal case loader opens, loads, and seals cases for even higher speeds and sizes. This automated packaging system seamlessly integrates with the case erector and features a case sealer with pressure-sensitive tape or hot melt glue.
Carton Filling Solutions
---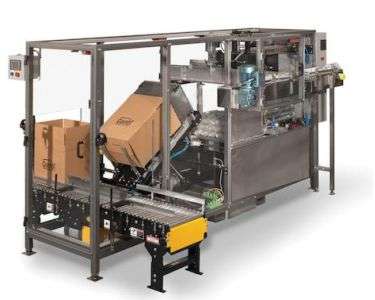 Carton Filling Machine
We have developed box fillers or case packers through years of experience to achieve fast and efficient product packaging with minimal change over times. Our box filler design serves many products, including dishes, foil wrapped, bagged, and bulk items. They can integrate with other machinery, such as flow packers, for a complete packaging solution.
Features of Case Loading Machine
All welded tubular steel frame work with rugged over size components and all stain less steel case and product contact parts
Compact carton loading foot print with an integrated case erector
Simple product grouping and packing with versatile pack patterns and product sizes on the same machine
Integrates directly with case erectors for many collation methods for product groups and direction
Labor-saving design with fast, simple collation, quick change overs, no-tool crank needs to be fixed, and few change parts.
Buy the best carton loading machine from Reliable Global now!
---
https://reliableglobal.com/wp-content/uploads/carton-filling-machine.jpg
300
375
admin
https://reliableglobal.com/wp-content/uploads/Website.gif
admin
2023-10-05 11:52:39
2023-10-05 17:39:20
Carton Filling Machine