Date coding on Dairy Products
Date coding on dairy products has become crucial for ensuring the safety as well as the quality of dairy products. These continuous inkjet printers can help the dairy industry to improve its traceability while adding value to its effects. Although printing solutions vary with different types of packaging, Linx Printers fit on most of lines. And manufacturers often need to code their products with information such as lot or batch numbers, use-by, or expiry date. Above all, thermal and continuous inkjet printers have a massive demand in the dairy industry. Moreover, Linx Printers specializes in printing on Mono Cartons, Labels, Lids, Flexible Plastic Pouches, Tins, and Cans. Eventually, with these advanced printing solutions, the dairy industry can ensure the safety and quality of its products.

---
Printing important information on Milk and Yoghurt
Presently in the dairy industry, there is a constant need for high-quality and efficient coding solutions. Linx Printer works efficiently despite the products and materials moving quickly on the production line. Moreover, it performs best despite the wet production environment and low margins. Our range of Continuous inkjet and laser printers provides date coding on dairy products for the most part. Also, it can print on a wide range of packaging materials, including PET bottles, plastic film, and cartons. Moreover, our printers deliver durable codes and maximize efficiency, making printing expiry dates on dairy products easy and cost-effective. In a word, trust us to provide the top-tier solutions you need to streamline your dairy production process.
Inkjet Printer for Dairy Date Coding Solutions
When it comes to inkjet coding on dairy products, uptime is crucial. High-quality equipment with real-time output measurement and clear target alerts can make a massive difference in productivity. Also, it allows us to complete repetitive work efficiently with error-free code changeovers and saved line setups. Indeed self-cleaning printheads prevent service interruptions and downtime, reducing the chance of costly production delays. In fact, efficient use of consumables and easy-to-change ink cartridges in CIJ models help maximize uptime. The Dairy date coding certainly demands precision and reliability in these printing requirements.
What is a coding and marking printer?
A coding and marking printer is a device used to print highly detailed images, text, or barcodes onto various surfaces. This process is often used in pharmaceuticals and food & beverage industries, where product identification with lot numbers, expiration dates, tracking information, logos, and other critical printing needs are required for quality control.
What are the benefits of using a coding and marking printer for dairy products?
If you're in the dairy industry, using a coding and marking printer is essential to your production process. This type of printer allows for quick and efficient labeling of food products like dairy with accurate dates and codes, ensuring that they stay fresh longer.
Different types of printers to cater the complete requirements of the dairy industry
As can be seen, efficiently coding and marking dairy products becomes essential for ensuring effective supply chain management. Regarding dairy coding, choosing the best coding and marking printer that can print on glass, metal, and paper is crucial. Linx UK provides batch coding, date coding, expiry date, and manufacture date capabilities. Also, printers like Laser Marking and CIJ are great choices to consider. These printers can also implement fast coding applications through QR codes, barcodes, and data matrix codes. Regarding maintenance and support, it's crucial to partner with a trusted distributor with experience and expertise in servicing printers. Reliable Global, an authorized distributor in UAE for Linx Printing Technologies UK. Moreover, we provide maintenance services and 24/7 support to ensure your coding and marking printers run smoothly and efficiently. Linx Printing Technologies offers the best solution for dairy date coding requirements.
Related Products
---
Continuous Ink Jet (CIJ)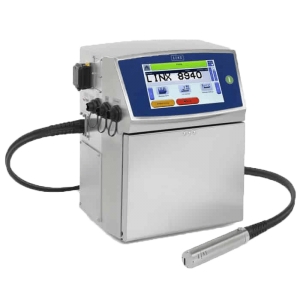 Laser Marking System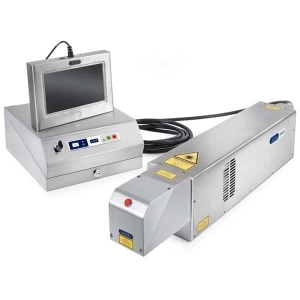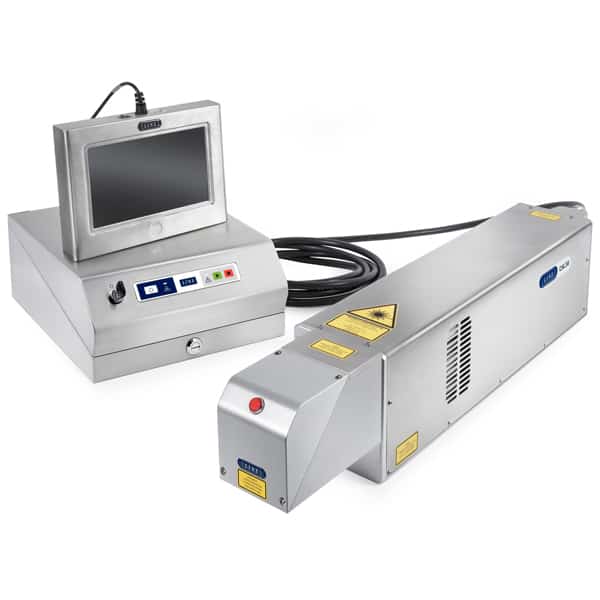 Thermal Transfer Over Printer (TTO)