Weighbridge Manufacturers and Suppliers in UAE
In the first place, we take pride in being one of the leading weighbridge manufacturers and suppliers in UAE. Our factory engineers are dedicated to supplying excellent services to our clients in like manner. Moreover, we specialize in providing high-quality weighbridge steel structure fabrication work based on your specific requirements. In addition, our team of experts utilizes the latest technology and equipment to ensure accurate and reliable results. Whether you need a weighbridge for commercial or industrial purposes, we have got you covered. Of course, we believe in building long-term relationships with our clients by providing exceptional service, on-time delivery, and fair pricing. Contact us today to learn more about overall how we can help you with your weighbridge needs.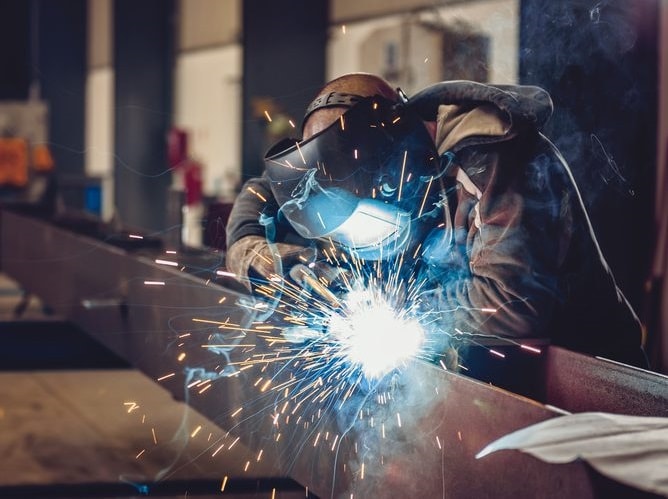 Get reliable weighbridge and truck scales from Reliable Global
Reliable offers excellent, durable, and also precision-made tailored steel fabrications. Moreover, we provide a broad selection of choices – from concrete weighbridges to steel deck truck scales. In detail surface mount (pit-less), pit-mount, and portable weighbridges that can efficiently handle a wide spectrum of capacities. On the other hand, our highly skilled factory engineers leverage extensive design and welding capabilities. This helps to manufacture top-quality steel structures and robust platforms that attention to excel in performance.
Moreover, Our extensive expertise and robust engineering techniques enable us to provide diverse steel fabrication services. As weighbridge manufacturers, in order to facilitate all fabrication work, we have factory-trained engineers. Such as cutting machines, bending machines, lathe machines, band saws, ironworkers, shearing machines, heavy-duty vertical drilling machines, and surface sandblasting and painting facilities. Our capabilities range from simple fabrications to complex, fully-engineered systems.
Role of a Weighbridge in your Production
Weighbridges play an essential role in many industries, accurately measuring the weight of products and raw materials in the long run. A factory-manufactured weighbridge is an excellent choice for companies seeking a reliable, cost-effective weighing solution. The beams used in the fabrication are critical for weighbridge suppliers. Also, their design and structural integrity are essential for ensuring accurate weighing. Engineers use advanced software and technologies to design and manufacture weighbridge beams that can withstand heavy loads, harsh environments, and extreme weather conditions. The result is a reliable and durable weighbridge that can provide accurate readings for many years while requiring minimal maintenance.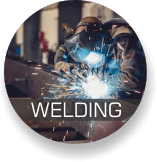 Weighbridge Welding and Fabrication
Welding and fabrication works play a crucial role in the development of weighbridges and truck scales. These scales are essential for efficiently tracking goods and products in the transportation industry. Without accurate measurements, logistics can suffer and cause delays and lost revenue. That's why it's important to have skilled professionals in welding and fabrication who can ensure the equipment is built to a high standard. The work requires precision, attention to detail, experience, and high-quality materials. Successful weighbridge manufacturers' knows the importance of welding and fabrication in truck scales. It can mean the difference between having a reliable weighbridge that will last for years and one that requires constant maintenance and repairs. Trusting in the expertise of professionals will ensure the success of your transport operation.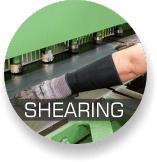 Steel Structure Shearing
The process of shearing weighbridge beams involves cutting them in a precise manner to ensure accurate measurements during the weighing process. This vital procedure must be carried out by qualified professionals who possess the necessary skills and expertise to handle such delicate equipment. Shearing is an essential aspect for weighbridge suppliers. As it helps to prevent wear and tear, ultimately prolonging the lifespan of the equipment. A professional approach to the shearing of weighbridge beams is crucial to ensure their continued functionality. Also, it enables businesses to rely on accurate readings that are essential for their operations.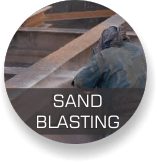 Weighbridge Structure Sand Blasting
Sandblasting of weighbridge steel structures is essential to maintaining their integrity and longevity. This process, conducted by trained professionals, involves using a high-pressure abrasive material to remove rust, old paint, and other debris. It leaves behind a clean, smooth surface, which prepares the weighbridge for re-painting or coating. For Weighbridge manufacturers sandblasting is a highly effective way to keep the steel structure free from corrosive materials. And ensure it continues to function properly for years to come. At every step, our professionals handle the process with care and precision, keeping safety in mind. With our sandblasting services, you can be sure that your weighbridge steel structure will remain durable and dependable.
Painting of Truck Scale Steel Structures
When it comes to painting a weighbridge or truck scale, using an anti-rust and anti-corrosion paint for metal is crucial to ensure longevity and accuracy. Metal structures can quickly deteriorate without proper protection, compromising their integrity and accuracy. Anti-rust and anti-corrosion paint for metal create a barrier that repels water and other substances that cause rust and corrosion, ultimately extending the lifespan of the weighbridge or truck scale. Our company understands the importance of reliable and accurate weighing systems, so we only use high-quality paints designed to withstand the toughest environmental conditions.
Other Facilities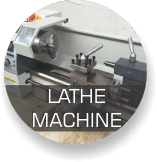 ---