Reliable Group was established in 2002 and has an experienced and highly competent regional team. We have more than 200 years of combined experience and a team of highly self-motivated and factory-trained engineers. To facilitate the diverse scope of the industrial sector in the Middle East, Reliable Group expanded into multiple divisions, each specializing in a specific industry sector and providing turnkey solutions with complete management.

---
Reliable Industrial Equipment Co. LLC
Reliable Industrial Coding & Marking Systems Co. LLC
We provide a complete range of weighing solutions for industrial, commercial, and retail sectors. Our product line consists of almost all types of weighing equipment to suit customer's requirements. Acknowledging the growing market in the Middle East, we understand the importance of weighing and measuring equipment in most industries. Consistent accuracy is necessary for any weighing equipment; even a little inconsistency in measurement can result in losses of several hundred kilograms worth of material every day. We offer a wide range of weighing equipment and load cells of the best quality and various eminent brands. Reliable also provides complete repair and maintenance services with the most competent team of highly trained engineers and technicians.
Reliable Industrial Coding & Marking Systems provides a complete solution for all industrial coding and marking requirements. Reliable is the sole distributor of Linx continuous inkjet (CIJ) printers, thermal transfer overprinters (TTO), Laser Codersfluids, parts, and services in the United Arab Emirates and the Sultanate of Oman. Linx is well known internationally for its best date and case coding printers, which include continuous inkjet, laser coding, and thermal transfer printers. Linx products provide us with the versatility and ability to integrate into production lines of various industries like food, dairy, beverage, tobacco, packaging, cosmetics, cables, wires, electronics, pharmaceuticals, automotive, and many more.
Weighbridge – Truck Scale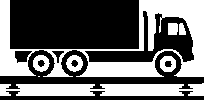 Designing and manufacturing weighbridge/truck scale of any size and capacity according to the customer's requirement. This innovative spirit makes us the best-customized weighbridge supplier in the Middle East. Our weighbridges are suitable for any environment with a range of standard sizes from 3×6 meters to 6×25 meters and capacity from 10 tons to 250 tons, both pit and surface mount.
Date Coding

Leading supplier and service provider of date coding and marking systems. Offers a comprehensive range of products and consumables in major industries for date coding, batch coding, labeling, corporate branding, operational marking, and legal compliance.
Weighing Equipment & Spares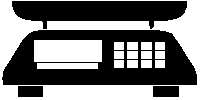 A product line comprises almost all types of weighing equipment for static, dynamic, and control weighing applications. Covers an enormous scope of supply of weighing scales, from high precision balances to heavy-duty platform scales in the industrial, commercial, and retail sectors. Assisting the growth of the industry in every dimension across the Middle East
Case Coding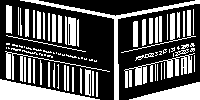 Industrial case coding solutions for printing variable alphanumeric data, barcodes, high-resolution text, numbers, and graphical logos directly onto corrugated shipping containers, cardboard boxes, cartons and cases at the time of product packaging.
Dynamic Weighing

Fast and accurate solutions based on high-accuracy digital load cells. These systems are used where the weighing is in motion and continuous. Reliable offers and supports dynamic weighing applications such as check weigher, belt weighing, catch weighing, and weigh feeder.
2D Coding – QR Codes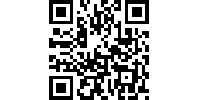 2D coding solutions for printing QR codes and data Matrix Codes (2-dimensional Barcodes). Significantly, 2D codes are more traceable than barcodes as they can hold more data.
---
Reliable Calibration & Measurements Laboratory
Our environmentally controlled lab is sophistically equipped to offer fast turnaround on most jobs. Onsite service is also available.
ILAC (International Laboratory Accreditation Cooperation) has developed an MRA (Mutual Recognition Agreement) for international cooperation between agencies to promote the acceptance of accredited test and calibration results around the globe. Similarly, our accredited calibration certificates are valid worldwide. Along with ISO 17025:2017, we are also ISO 9001:2015 certified. In other words, our customers are more confident and reliable in our calibration services.
Reliable Scales & Equipment Services
Our quality services have made us one of the best service providers in the Middle East. Legal with government regulation and compliance, our advanced repairs firstly make your components more efficient. And secondly, it provides you with significant shop visit savings. We follow efficient technology-based repair procedures and have development and operations centers to increase yields and decrease costs.
Calibration of Weighing Equipment from 1mg to 120 Ton Capacity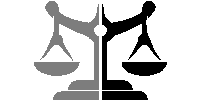 ISO 17025:2017 Accredited Calibration and Measurements Lab
Accredited from Emirates International Accreditation Centre (EIAC)
Certificate No: LB-CAL-043
Weighing Equipment Service Center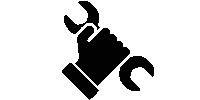 ESMA – (Emirates Authority for Standardization and Metrology) authorized service center to repair and maintain a complete range of weighing equipment.
Certificate No: 19-03-11061/E19-02-000409
---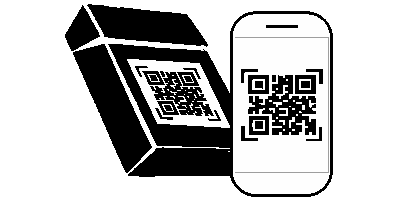 Reliable Inspection System
Reliable Application System provides complete solutions for product serialization, aggregation, and traceability by receiving digital markers, generating traces, and assigning them to a product. Our serialization solution comprises high-speed coders and a vision system for product coding verification.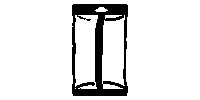 Reliable Packaging System
Industrial packaging solutions for manufacturers and contract packaging sector. Provides all types of packaging machines from quality manufacturers for primary product packaging to cartons and pallets packaging solutions.
---