It's important to note the different packaging levels in the packaging industry, namely primary, secondary, and tertiary. Each level serves a unique purpose in protecting the product as it moves along the supply chain. But another critical aspect is the process of inkjet coding and laser marking on these packages. With the rise of automation in the industry, both inkjet coding and laser marking have become popular. In general, these printers code essential information such as expiration dates, lot numbers, and barcodes on the packaging. This not only aids in tracking and tracing products but also supports more efficient and effective inventory management.
Inkjet Coding on Packaging (Primary)
The appearance of a product's packaging often defines its success in the retail and consumer industry. With endless competition, printing variable information like expiry dates, LOT codes, and barcodes became necessary. Inkjet coding and laser marking on primary packaging help fulfill the legal regulations. These methods ensure that products have appropriate marking and identification at the primary packaging stage. The proper printing technique can provide unparalleled accuracy, consistency, and speed of printing. In fact, individual product marking applies at this stage to ensure the tracking of the item. Also, it provides that the customers have adequate information about the product. Therefore, companies that choose to use inkjet coding and laser marking on their primary packaging get a competitive advantage.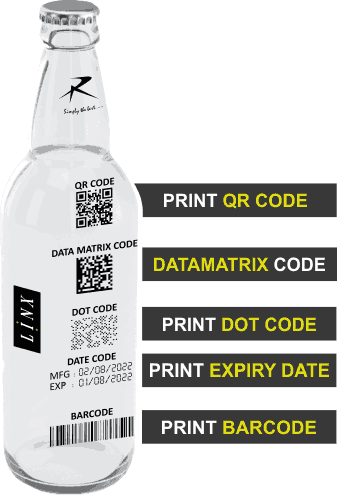 Inkjet Coding on Packaging (Secondary)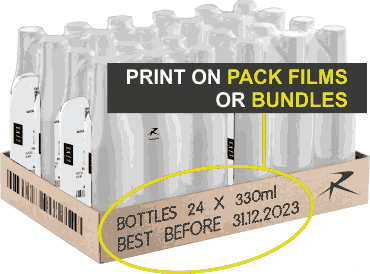 When it comes to shipping products that are already in primary packaging, the use of secondary packaging becomes essential. Secondary packaging prints critical information, such as batch and LOT codes, on the pack of direct products. In addition to providing this necessary information, secondary packaging also plays a crucial role in branding during shipping. But the use of secondary packaging doesn't stop there – it can also serve as display packaging in retail locations like grocery stores. Some examples of secondary packaging include 12-packs of soda cans, 4-pack of tetra milk, or multiple primary packaging products in a corrugated box. Overall, there may be some overlap between primary and secondary packaging. But, Linx inkjet coding and laser marking solutions provide information explicitly to track and trace them.
Inkjet Coding on Packaging (Tertiary)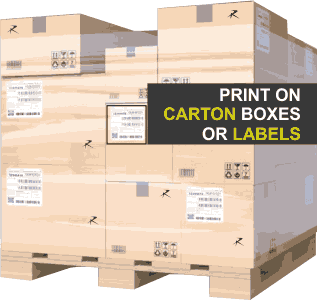 For shipping goods from warehouses, tertiary packaging is the go-to solution for keeping products safe and secure during transit. While consumers may not see this type of packaging, it plays a crucial role in the supply chain process. Tertiary packaging includes items such as pallets, corrugated pads, and stretch wrap – all of which serve as the backbone for bulk shipments. Large character printers or drop-on-demand (DOD) printers are utilized to code important information onto these items to ensure proper organization and tracking. These printers allow for high-resolution messaging that is easily readable, making it more straightforward for warehouse staff to locate and retrieve products from storage. With tertiary packaging, businesses can rest assured that their products are protected and organized every step of the way.
Related Products – For Coding and Marking in Packaging Industry
---