Weighbridge for Rent with Installation and Calibration
Renting a weighbridge or truck scale for short-term projects can be wise for businesses. In addition, it helps to get accurate weight measurements without investing in a permanent solution. Companies can choose the best fit for their needs with options ranging from portable to semi-permanent. Whether it be for construction, agriculture, or any other industry requiring weight readings. Rental companies typically offer maintenance, calibration, and installation services, making it a hassle-free experience for the customer. Businesses can save on upfront costs by opting for a rental weighbridge. It also ensures accurate and dependable weight measurements to meet their project needs.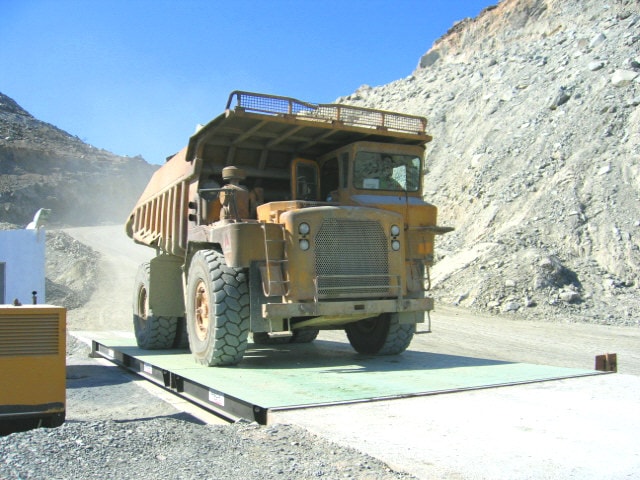 Rent a Weighbridge or Truck Scale for Short Term Projects
When it comes to renting a vehicle weighing equipment for your business, a rental weighbridge is the best option. You may choose between an indefinite period or a definite period with a fixed contract. An indefinite period with a monthly rental may be the way to go for projects without a fixed duration. On the other hand, a definite period with options for monthly, quarterly, or yearly rentals may be more suitable. Regardless of your choice, maintenance and yearly calibration are available to ensure accuracy. At Reliable Global, we understand the importance of reliable equipment and strive to provide the best solution.
Installation and Commissioning
At Reliable Industrial Group, we understand the importance of accuracy and precision when it comes to weighing heavy loads. That's why we offer complete installation and calibration services for rental weighbridges. Our expert technicians will handle the setup, providing a seamless experience for our customers. We don't just stop there, though. Our team also provides thorough instruction and demonstrations to ensure our customers understand how to operate their new weighbridge. With our attention to detail and dedication to customer satisfaction, you can trust us for all your weighbridge needs.
Benefits of Rental Weighbridge
Weighbridges are essential in managing any industrial operation, but their high prices can make ownership difficult for many customers. Despite their great need, acquiring a weighbridge often poses a challenge for businesses due to its high price point. Additionally, the sheer number of weighbridges available on the market significantly alters overall budgeting. That said, there are options that make ownership more accessible during these financially challenging times. Such structured monthly payments can ease the burden of such a large purchase. Alternatively, businesses can opt to invest more in production to generate more revenue. And also avoid the financial burden of owning a depreciating asset. Regardless, the importance of weighbridges for modern industries remains undeniable.
Annual Maintenance Services
As part of the Rental Weighbridge AMC plan, we offer comprehensive repair and maintenance services for your valuable assets. If any of the components are found faulty, our technical team will promptly rectify or replace your assets. We understand that unforeseen events such as physical damage, theft, or adverse weather conditions can cause damage to your assets. But you can be assured that our team is well-equipped to handle such incidents. And we will provide the necessary components at an additional cost so that your assets can be restored quickly and efficiently. Trust us to take care of your assets so that you can focus on your business operations.