Coding and Marking on Contract Packaging Products
Coding and marking printers are essential for the contract packaging industry, as they enable the printing of important information such as expiration dates, barcodes, lot numbers, and other vital information on packaging materials. The type of coding and marking printer used in the contract packaging industry depends on the type of packaging materials and the requirements of the customer.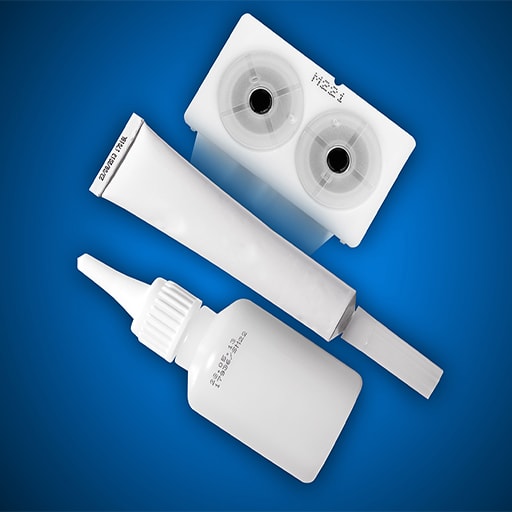 Types of coding and marking on contract packaging industries:
Continuous inkjet (CIJ) printers: These printers are ideal for printing high-resolution text and graphics onto a variety of contract packaging substrates. Which includes coding on plastic, glass, and metal. CIJ printers are fast and reliable and can be programmed to mark a variety of codes and characters.

Thermal inkjet (TIJ) printers: TIJ printers are ideal for marking high-quality text and graphics onto porous contract packaging materials such as paper or cardboard. They are fast, accurate, and require minimal maintenance.

Laser printers: Laser coding printers can create high-quality codes and graphics at high speeds, making them ideal for high-volume operations. They can print on a variety of substrates, including plastics, metals, and glass.

Thermal transfer over printers (TTO): TTO printers use a ribbon to transfer ink onto flexible packaging materials such as film and foil. They are fast, accurate and provide high-resolution codes and graphics.

While coding and marking contract packaging products, it is essential to consider some factors. Such as the type of substrate, print quality, speed, and maintenance requirements. Overall, investing in a reliable and high-quality coding and marking printer can help contract packaging companies meet the demands of their customers and ensure that their products are accurately labeled and traceable.
---
Coding on Contract Packaging Substrates
The Linx coders are indeed a reliable and flexible option for contract packers. These coders can mark on a wide range of products and substrates, including plastics, metals, glass, and paper, making them ideal for the contract packaging industry. Additionally, Linx coders come with an IP rating protection from dust and water, which makes them more durable and long-lasting.
Low Maintenance Cost
Linx coders also have auto-cleanup functionalities, meaning that they require minimal service and maintenance, which helps keep costs down for contract packers. The continuous inkjet and laser coding solutions offered by Linx, ensure that product labels have high-quality codes and graphics.
High-Speed Printing
Furthermore, Linx coders specialize in high-speed production lines, allowing for maximum production efficiency and speed. This feature is especially beneficial for marking on contract packaging, which needs to meet tight deadlines. By using Linx coding printers, contract packaging items can remain competitive in the industry. Additionally, ensure that their customers receive high-quality products that comply with regulations.
Date Coding and Batch Coding Solutions
Overall, Linx coders are a viable option for contract packers who need reliable, flexible, and efficient coding solutions. The combination of their durability, minimal maintenance requirements, and accuracy make them an excellent investment for any contract packaging business.