Types of Weighbridge
Reliable Global has different types of weighbridge, where you can find the appropriate truck scales as well as customization if needed. Whether you require a steel deck weighbridge or a concrete weighbridge, we have your needs covered. Our comprehensive brochure provides complete details about the features and specifications of each weighbridge, so you can make an informed decision that suits your specific application. Above all, trust our expertise and years of experience in providing accurate and reliable weighbridge solutions for numerous industries. In the first place, browse through our truck scale types and discover the perfect weighbridge for your business needs.
5
None
1
1000000
/weighbridge-types/
---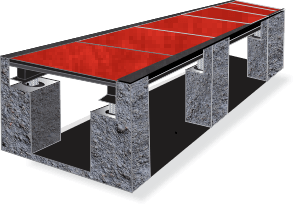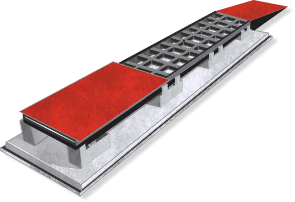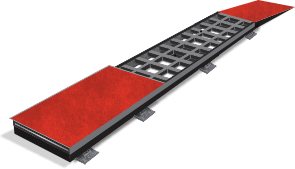 Weighbridge Dimensions and Capacities
---
Are you in need of a reliable as well as sturdy weighbridge? Look no further than our selection of top-notch scales from our weighbridge types, tailored to fit the specific needs of your business. Our surface-mounted weighbridge – also known as a pitless weighbridge – is the perfect choice for those with a bit of extra space. But if you're working with more compact areas, our pit-mounted weighbridge will fit the bill. Need something equally portable for a temporary job site?
Similarly, find our the best portable weighbridge from our weighbridge types offered. Moreover, our axle weighing pads are fast and efficient for instant weighing needs. Our selection also includes steel deck weighbridges and durable concrete structures, complete with load cell mounting bases. Trust us – our weighbridge solutions are built to last and will keep your business weighing accurately and efficiently for years to come.
Different Types of Weighbridge
Investing in a reliable truck scale is still necessary for any business dealing with heavy freight transport. Also, there are different types of truck scales to cater to the specific needs of every business. In fact, the pitless truck scales are popular for those who want a more affordable and easier-to-install option. On the other hand, pit-type truck scales are more durable and long-lasting, making them ideal for businesses with high-volume truck traffic. On the positive side, portable weighbridges are perfect for businesses that require versatility and portability. Lastly, concrete weighbridges are the most long-lasting option, providing a solid foundation for heavy-duty operations. Indeed, with these different types of truck scales, businesses can choose the best option to maximize their efficiency and profits.
| DIMENSIONS | Capacity | Load Cells |
| --- | --- | --- |
| 6 meter x 3 meter | 30 Ton or 30000 kg to 35 Ton or 35000 kg | 4 Load Cells |
| 12 meter x 3 meter | 50 Ton or 50000 kg to 60 Ton or 60000 kg | 6 Load Cells |
| 18 meter x 3 meter | 80 Ton or 80000 kg to 120 Ton or 120000 kg | 8 Load Cells |
| 24 meter x 3 meter | 120 Ton or 120000 kg to 150 Ton or 150000 kg | 10 Load Cells |
| 21 meter x 3 meter | 120 Ton or 120000 kg to 150 Ton or 150000 kg | 10 Load Cells |
Find the appropriate scale from our weighbridge catalog
When it comes to finding a reliable truck scale for your business needs, In the first place check our weighbridge types. Indeed a fully welded steel deck is a choice that has proven its toughness for years. Our different types of weighbridges proudly offer a wide variety of pit mounts as well as pitless truck scales. While ensuring that you find the perfect fit for your needs. Not only do we offer a choice between steel or concrete decks, but our loadcell protection protects against shock and side force.
Moreover, it has the ability to interface with a PC, printer, or external display. Likewise, our industrial weighing catalog has everything you need to keep your business running smoothly. Hence trust in our fully welded steel decks, backed by years of proven strength, to provide a reliable weight measurement solution for your business. In summary, explore our weighbridge types today and find the right fit for your needs.