Industrial Coding and Marking Machines
Reliable Industrial Coding & Marking Printers is the premier solution provider for fulfilling all kinds of industrial coding and marking requirements. Introducing Reliable as the sole distributor of Linx coding and marking printers in the UAE and Oman. Linx printers, recognized globally for date coding as well as case coding requirement. Various ranges include continuous inkjet, laser coding, print & apply, and thermal transfer over the printer. Linx printers have expertise serving food, dairy, beverage, tobacco, packaging, cosmetics, cables, wires, electronics, pharmaceuticals, automotive, and many more.
---
---
Continuous Ink Jet Printer (CIJ)
Printing variable data on a wide range of substrates is essential for manufacturers. Fortunately, the Linx continuous inkjet printers can make this task much more streamlined. This Continuous inkjet coding & marking printer can print manufacturing and best-before dates, lot codes, batch codes, and even graphics. These highly flexible printers make them easily integrated into almost any production environment. Plus, the tiny droplets for these printers produce dry almost instantly upon hitting the printing surface. This means you can enjoy both speed and quality at the same time in your printing process. The Linx continuous inkjet printer provides a reliable and effective solution for businesses to print variable data on various substrates.
Where should you use the CIJ Coding and Marking Printers?
CIJ is an acronym for continuous inkjet. In CIJ printers, ink is pumped from a reservoir and ejected through a nozzle. This further creates a jet of ink up to 120,000 electrically charged droplets through high-frequency vibration. Electrodes are then used to charge selected droplets. This process enables high-speed and precise printing. These coding and marking printers act as soon as the product moves on the production line. Industrial inkjet coding machine helps end users achieve sharp messages directly to different products.
Continuous inkjet or CIJ printers are highly useful in the dairy industry. Moreover, CIJ can print on packaging materials, including Tetra Packs, tin, cans, mono cartons, and glass bottles. One of the main advantages of Continuous inkjet printing is its high-speed precision printing capability on short assembly lines. The printing happens through the microscopic nozzle and an adjustable ultrasonic vibration mechanism, which produces tiny inkjet droplets. Primarily, Industrial applications prefer continuous inkjet coding & marking printers concerning time and quality. Regardless of the type of food packaging material made of paper, plastic, or glass. Continuous inkjet printing can print clearly and codes accurately.
---
Laser Marking Printer
Laser coding and marking printers are revolutionizing how companies create permanent traceability on their high-volume products. Linx laser coder can apply code in any orientation at breakneck speeds. Overall, low maintenance with customizable settings highlights these printers in the FMCG industries, such as food, beverages, and pharmaceuticals. These powerful machines can even mark sensitive materials like leather without any contact, utilizing laser-focused light for the process. Best of all? The marking surface requires no additional treatment after the operation, saving time and cost. Whether it's wood, cardboard, or any other material, a laser marking machine is fit for all operations.
Laser Coders for Fast Line Products
Looking for a printer to do marking and etching on your products or materials? Try the Linx laser marking machine. Designed explicitly for detailed markings, centrally controls the printer with easy-to-use software. The software offers numerous features, including textual design with various fonts, barcode and QR code options, and even vector images. You can also adjust the speed and frequency of the laser marking for each part of the design to control the engraving.
Furthermore, it has predefined parameters for some material in the software library for added convenience. This laser coding and marking printer even meets the needs of Industry 4.0 by using many networks and Fieldbus protocols. Also, it fits and integrates with most of the PLC brands. Get ready to streamline your marking process with a reliable laser marking machine. Especially the tobacco and pharma industries prefer laser coding and marking printers for most applications.
---
High-Resolution Case Coding & Marking Printers
The Large Character Printer stands out as the most reliable choice for printing variable and text information on challenging surfaces. In fact, these Large character coding and marking printers provide clear and sharp prints visible from a long distance. Looking to print barcodes, logos, or text on porous materials? Our coding and marking printers can deliver it with precision and accuracy. Furthermore, its unique touchscreen display and stainless steel enclosure can withstand the most challenging industrial environments. The Large character coding and marking printers can code on both large as well as small products.
Does your industrial inkjet printer have high-resolution capabilities?
Linx's high-definition large-character printers eliminate the need for pre-printed labels, boxes, and other packaging, making them cost-effective. They can easily print on any porous substrate, ensuring excellent product and case coding. For products on store shelves and consumers, it's imperative to have clean and professional-looking codes and fine print. Hence, selecting these efficient high-resolution printers can give you the required output. Additionally, they can print industry-level graphics and markings, ranging from logos to dates and barcodes, with high-quality images and text. High-resolution coding and marking printers mainly cover logistics industries for printing large boxes and pallets.
---
Thermal Transfer Over Printer
What is Thermal Transfer Overprint?
Thermal Transfer Over printer is a cutting-edge printing device offering high-resolution printing capabilities for various flexible packaging materials. A thermal printhead alongside a thermal transfer ribbon to imprint wax as well as resin-based ink onto the substrate. This thermal transfer over printer (TTO) is a reliable method for printing variable data onto various materials. Especially made for printing on films and self-adhesive labels. Thermal Transfer Over Printer TTO technology offers consistent quality and alternative labeling solutions. This makes TTO an ideal choice for businesses looking to maintain top-quality printing standards on their flexible packaging materials. From a range of coding and marking printers, TTO specializes in the snacks and ready meals industry.
A production line must have the right equipment to ensure the highest quality printing on flexible packaging materials. This is where Thermal Transfer Over printer comes into play. These printers use the same print technology as regular desktop barcode label printers but can also print directly on substrates. Coupled with the thermal transfer ribbon that releases ink quickly and reliably, this printer can handle long production runs without requiring unnecessary changeovers. What's more, they are able to print compliant variable data directly on flow-wrappers and form fill and seal machines, making them an essential tool in any high-speed production line. TTO coding and marking printers for printing directly onto films and packaging.
---
Drop on Demand Ink Jet Printer (DOD)
What is Drop-on-Demand Printing?
Regarding industrial coding and marking printers, two types of printheads typically cover it all. First Continuous Inkjet (CIJ) heads and Second Drop-on-Demand (DOD) heads. Here at Engineered Printing Solutions, we specialize in DOD industrial inkjet printers. With drop-on-demand inkjet printing, the printhead dispenses ink only when needed, which means you can avoid ink wastage due to recirculation. Drop-on-demand technology is highly efficient, permitting longer throw distances and faster throughput rates even on surfaces like corrugated cardboard. Additionally, the variable drop size capabilities of DOD technology make it an excellent choice for those who require precise, high-quality prints. So if you're in need of an industrial inkjet printer that can deliver consistent, high-quality results with minimal waste, consider investing in a drop-on-demand printer from Engineered Printing Solutions.
The drop-on-demand printing technique uses tiny print cartridge chambers that first heat ink until it evaporates, forming ink bubbles that eventually expand and inject small drops of ink onto a printing surface through a nozzle. Moreover, its individually controlled nozzle allows high-quality printing on sensitive and uneven surfaces. Furthermore, drop-on-demand inkjet printers are compatible with special inks of different colors for use on porous surfaces. The technique differs from traditional label printers in that it can directly print onto an item's surface. As a result, printed images and text are clean and readily legible.
---
Consumables – Inks and Solvent
Buying inkjet coder inks and solvents from authorized distributors helps to maintain quality control measures while production. Genuine manufacturers guarantee uniformity across their products, which isn't always possible when dealing with third-party suppliers or resellers. This makes troubleshooting much simpler and makes it easier to identify any potential problems.
Linx General Purpose Black Inks
Linx Special Adherence Inks
Food Grade Inks
Linx Contrasting Inks
Process Specific Inks
Security (UV Readable) Inks
Colored Inks for Pale Substrates
Large Character Marking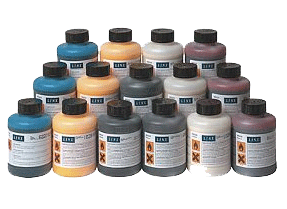 ---
Print and Apply System
Print-and-apply labeling systems are a fantastic solution for any business that requires high-quality labeling. These label printer applicators automatically print and apply labels to your products, cartons, or pallets. With clear and easy-to-read barcodes and label designs, you can rest assured that your labeling will be of the highest quality. Industries that use print and apply labelers are Case & Pallet, Pharmaceutical, Contract Packaging, Automotive & Industrial, and Food and Beverage. Different types of print-and-apply labeling systems are available, and our systems are perfect for those needing a machine that will increase efficiency and improve work processes. You can mount the print module to various positions to apply labels in a variety of angles top, side, rear, frontal, corner wrap, or double panel. Thermal transfer over printer is also available with our systems for added convenience.
Benefits of Print and Apply Machine
Print & Apply Systems provides an innovative label printing solution for particular applications, especially logistics. These machines offer a range of benefits, including the ability to label products or packaging with variable data and ensuring safety is a top priority. They are particularly effective when printing address and shipping labels and individual identification labels with variable data alongside complete shipping labels that include graphics and common code types. The machines also come equipped with a sensor in the suction stamp, which automatically detects the correct label height, ensuring the printing and application of the label. These features make print and apply machines stand out for those requiring efficient, accurate, and safe label printing. Print and Apply Machines also fall under the industrial coding and marking printers category, but this happens on labels.