Multi Scanning Station 2
The Multi Scanning Machine is a customized scanning system designed to scan multiple pre-printed codes at the top of the box. It is available in two variants.
It is a top-side camera-based system with variable depth of field. As well as it's suitable for manual standing operations.
Uptime Advantage
No camera adjustment is required to scan codes at various heights.
Features
Auto triggering system
User-friendly Operating Panel & intuitive Menu Navigation
Customized Illumination for glossy surfaces
Ergonomic design as per Industrial Standards
Robust 1D / 2D code algorithm to decode multiple codes in a single scan.
Auto triggering along with manual trigger option.
High-resolution camera (20 Megapixels) suitable for decoding even 8 x 8 mm 2D codes
State-of-the-art reflection-free illumination ensures multiple 1D / 2D code decoding over glossy surfaces.
Designed to withstand tough production line environments.
Improving production line up-time
Quick product changeover
Adjustable guides for variable packing size to ensure the correct positioning of the product.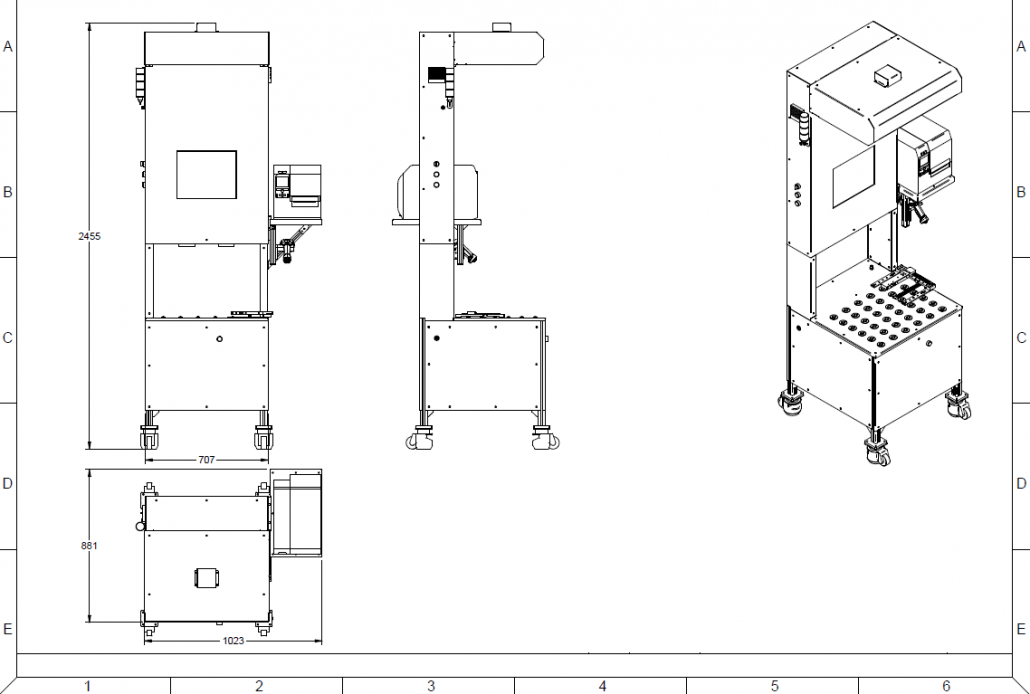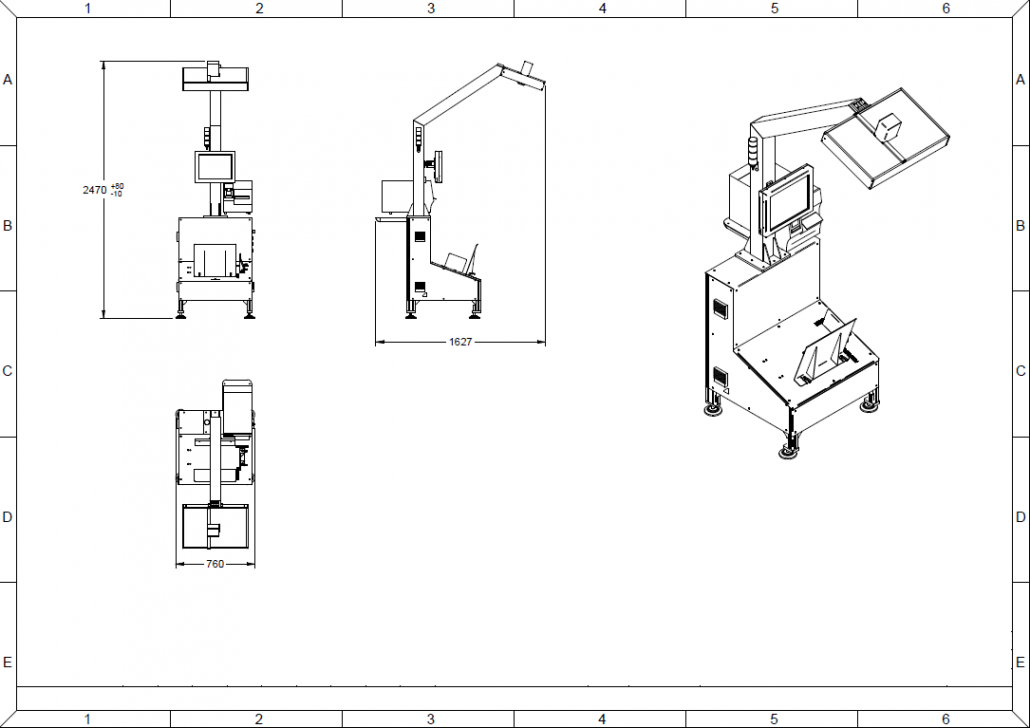 Parameter
description
Automatic Scanning Machine
• Operator interface – LED/LCD and touchscreen
• Camera - High-resolution camera to scan or inspect the printed 2D Code.
• Lens – A suitable high-resolution lens with minimum distortion is provided based on the camera model.
• Illumination - White LED, reflection-free homogeneous illumination
• Sensor - Limit Switch
• Audible and visual alarm
• Maximum Scanning Area (L x W x H) – 300mm X 200mm X 150mm
PC
• Processor Group - Intel Chipset High-speed controller, above 2.2 GHz
• Operating System – Windows 10 Pro
• Memory Capacity - 4 GB
• Storage Capacity - 120 GB SSD
• Display Size – 15" or 17"
Embedded I/O controller with embedded software
• I/O Controller – Processing and controlling hardware signal and communicating with software, this controller integrates with sensor, and electrical/electronic parts.
• Camera communication
• I/O Communication
Material of Construction
• Section frame, Structure, Plates – Aluminium
• Covers – SS304/MS
External communications
• RS232, Ethernet, USB
Operating temperature
• 5°-40°C
Power supply
• 230 Volt AC, single phase with MCB for protection
Products listed: Automatic Scanning Station 1 | Multi Scanning Station 2 | Manual Scanning Station 3 | Product Diverting Station | Control System