Pit Less Weighbridge for Weighing at the ground surface
In the first place, Do you need a weighbridge that doesn't require excavation and construction? As a matter of fact, our surface-mounted weighbridge may be just what you need. Especially, Designed to fit in locations where building a pit is too expensive, our weighbridge simply sits on top of the ground. It may require ramps for vehicles to drive on the top of the platform, but it's a small price to pay for the convenience and savings this option provides. Additionally, Our steel platform is sturdy and reliable, making it easy to weigh vehicles precisely and accurately. Overall, Let us help you streamline your operation with our surface-mounted weighbridge.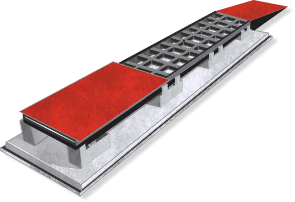 Looking for a mobile weighbridge that is easy to relocate and set up quickly? Explicitly, Consider the advantages of a pitless weighbridge with a wholly welded, modular design from Reliable. Our weighbridges are designed to eliminate system rattling and reduce inaccuracy and inconsistency during weighing operations. Moreover, it minimizes the time required for dismantling and re-erecting the platform structure. It also helps in reducing handling costs, manpower, and lead time. For instance, our surface mount weighbridges can help improve efficiency effectively. Generally speaking, invest in a Reliable weighbridge today for a mobile weighing solution that works for you.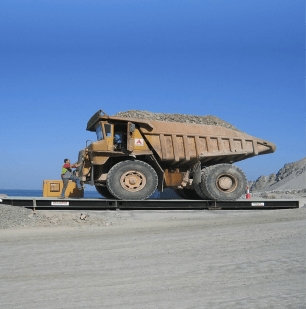 Wide range of Weighbridge and Truck Scales
Furthermore, Reliable offers a range of surface-mounted weighbridges that come equipped with inbuilt steel foundation plates. Unlike traditional weighbridges, the erection of these structures only requires a well-leveled hard surface, which eliminates the need for costly civil foundation work. This not only saves valuable time but also offers a cost-effective solution. In fact, our surface-mounted weighbridges are robust and durable. In brief, ensuring accurate and reliable weighing results for many years to come. We stand forward to enumerate your weighbridge needs with our expert weighing solutions.
Are you seeking an innovative, durable, and practical weighbridge? Look no further than the surface mount option available in our concrete and steel deck weighbridges. This pitless weighbridge design makes installation quick and easy while providing a solid foundation for precision weighing. These weighbridges are built to withstand heavy use and the most challenging weather conditions, making them reliable year-round. Choose the surface mount option for a cost-effective, long-lasting solution that meets your weighing needs.
---
Advantages of Surface Mounted Weighbridge
Easy future upgrades by adding a module or two for a more extended platform.
This modular-type weighbridge has four prominent longitudinal members, making it stronger yet sleek.
Fitted with load cells that support the structure through a special arrangement. Ensuring the structure swings to avoid the shock loading transferred directly to the load cell on a dynamic force created by a moving truck over the platform, and thereby, the load cell provides accuracy for a more extended period.
The weighbridge's chances of rusting are less as the seamlessly welded modules block the rainwater and slush. And does not allow any foreign material to enter the chassis of the weighbridge.
Our weighbridge comprises modules that are fully welded and rigid. Hence, cyclic loading does not cause any problems and reduces your maintenance cost to a minimum.
Our weighbridge could also be installed permanently on a hard surface with a concrete mat or on Mild steel plates under the load cell points and the ramps.
| Capacity | Platform Size | Load Cells |
| --- | --- | --- |
| 40 Ton or 40000 kg | 6 Meter x 3 Meter | 4 |
| 60 Ton or 60000 kg | 12 Meter x 3 Meter | 6 |
| 80 Ton or 80000 kg | 18 Meter x 3 Meter | 6 |
| 100 Ton or 100000 kg | 18 Meter x 3 Meter | 8 |
| 120 Ton or 120000 kg | 18 Meter x 3 Meter | 8 |
Know more about our Pitless Weighbridge
Our company takes pride in providing reliable standard weighbridge capacities that meet almost all industrial and commercial requirements. Our surface-mounted weighbridges are professionally designed and manufactured to ensure accuracy and dependability. In addition to our standard-size weighbridges, we also offer customized options to meet specific customer requirements. Our versatile range of products and services ensures that we stand out in the competitive market, catering to our customer's needs with excellence. With our commitment to quality and expertise, we provide innovative solutions and reliable products that make us a trusted partner in the industry.