Etching on Coated Metal Cans and Bottle Caps
Coated metal etching and marking have been revolutionized by laser marking technology. Especially regarding date printing and batch coding information for cans and packaging. With laser marking printers, achieving highly precise, permanent markings on even the most challenging materials is still possible. Moreover, These machines offer manufacturers the flexibility to print text, numbers, logos, or other designs. It also enables high speed and accuracy, significantly impacting production processes. Overall as an efficient and cost-effective solution, laser marking printers are needed for high-quality markings on coated metal surfaces.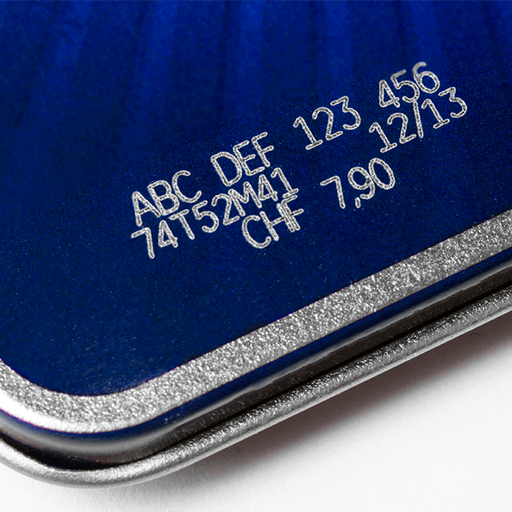 Laser marking on coated metal has revolutionized how we label our beverage cans and food jars. Furthermore, this high-tech process delivers precise and permanent markings that are resistant to wear and tear. Identically the use of laser marking ensures that the product information remains intact, even in harsh environments. Laser marking offers a more cost-effective and efficient solution than traditional labeling methods. It minimizes the need for additional ink or adhesive And reduces production costs. With laser marking, manufacturers can also brand their products with company logos, consumer information, and sustainability claims for eco-conscious consumers. Likewise, this innovative solution guarantees a professional and eye-catching appearance. Additionally, that sets your products apart from the competition. Indeed these codes on metal are highly durable and reliable.
High-Speed Laser Coding
Linx continuous inkjet and laser coders can easily mark and code on coated metal caps and cans at high speeds. These cost-effective solutions offer reliable, high-quality printing and are still resistant to contamination for durable marking on casings. Furthermore, Linx coders are IP-rated, with excellent water and dust resistance.
Inkjet coders can imprint products on various substrates. Which includes metal cans or bottle caps and mark critical information on casings that resist contamination. Also, it provides high-speed printing on metal caps and curved coated metals. Linx Global provides cost-effective solutions with IP-rated machines that can resist water and dust, ensuring high print quality and reliability. Laser codes on metal allow durability of the information on the product.
Related Products
---