Date Coding on beverage bottles and cans
Inkjet coder for the beverage industry identically ensures product safety; authenticity is critical to manufacturers. To achieve this goal, businesses need a reliable date and batch coding solutions to trace their products quickly wherever they may be in the world during a recall. One effective solution is using industrial coding and marking printers especially designed for the beverage industry. These printers can accurately print date and lot codes on bottles, cans, as well as on other packaging. Also, providing the necessary traceability through linear or Datamatrix barcodes, batch numbers, and manufacturing date information. In the beverage industry, selecting the correct type of date-coding printer for your specific production line is equally important.

---
inkjet coder for the beverage Industry
Indeed for beverage production companies, date coding on beverage bottles and cans remains crucial for the traceability of the product. Our range of inkjet printers and laser coders can print at high speeds despite various substrates. These substrates chiefly include bottles, cans, caps, and other plastic items. These machines can produce clear and accurate manufacturing dates, batch codes, and additional critical information. Whether your production line runs continuously or intermittently, our coding solutions are compatible with all processes. Linx date coding solutions ensure that your beverage products are within the regulations.
Find a suitable option for your printing needs
What Technology do I need?
Industrial date coding on beverage bottles and cans is made easy with the use of continuous inkjet printers and laser coders. With special adherence inks, printing on cold fill applications is possible, and even condensation won't interfere with the quality of the print. Fast-drying inks and yellow and white ink options allow for contrast on dark materials, including clear glass bottles. These printers also boast a quick and clean start every time, even after shutdown, and long printhead cleaning intervals of up to three months to avoid excessive maintenance requirements. Customizable interfaces make it easy to use functions that you regularly need. Laser coders do not require expensive factory air for cooling, and they are IP65-rated, enabling easy cleaning in washdown environments. With no consumables, the total cost of ownership is kept down, which is excellent for the environment and for your cash flow.
Easily print Date and Batch Codes on Glass Bottles
How can I print an Expiry Date on a Glass bottle?
If you're wondering how to print an expiry date on glass bottles, a few options are available. Date coding on beverage glasses can be done using two types of printing technologies: continuous inkjet printers and laser coders. Choosing the right product technology depends on factors such as the color of the substrate, production environment, and line speed. For example, if you need to print on clear glass bottles, laser coding may be a better option as it provides high-contrast printing that stands out. On the other hand, if your production speed is higher and you're printing on darker glass bottles, continuous inkjet printers may be a better choice, as they can handle faster line speeds and provide legible codes. Ultimately, understanding your specific needs will help you make the right choice regarding bottle coding on glass.
Enhance the visibility of your product information
Where Should I Print My Date Codes on a Bottle?
As a manufacturer or distributor of beverages, ensuring product safety and quality is the top priority. One way to achieve this is by imprinting best-before dates or batch codes on the bottles or cans. Where to print these codes, however, can be a concern. That's where our coders come in, offering complete flexibility in printing options. From the curved surface of the bottle to the bottom and even the cap, our inkjet coder for the beverage can print the required information as per your specific needs. With our state-of-the-art technology, you can rest assured that your products are correctly labeled and ready to go to market.
Special Adherence Ink
View Datasheet
Printing Date and LOT Codes on Beverage Products
Regarding beverage production, ensure the correct coding of your products to keep your show running smoothly. Our solutions offer flexibility with options for time-delayed coding, encoder speed-based coding, and product detection using sensors. But what really sets us apart is the durability of our products. With an IP rating of IP55 / IP65, our coding solutions can withstand even the harshest production environments.
And with precision manufacturing, you can trust that our robust units will keep your production running without interruption. In fact, our inkjet coder for the beverage industry allows you to mark directly onto your bottle or can. This process eliminates the need for a paper label which makes the process more efficient than ever. Contact us to see how our user-friendly and easy-to-install solutions can increase your production output. Moreover, it helps reduce the risk of errors and rework.
---
---
Different Types of Printer for a variety of applications
The beverage industry is always looking for ways to improve its product offering. And a vital aspect of this is the ability to code and mark bottles with important information. This is where an inkjet coder for the beverage industry comes in as an essential piece of printing equipment. Moreover, it allows for continuous inkjet printing, laser marking, and other coding forms. These types of printers can print batch codes, date codes, expiry dates, and manufacture dates with high accuracy and speed. Linx printers can print QR codes and barcodes for easy tracking and inventory management.
As a Linx authorized distributor in UAE, we offer high-quality inkjet coders at competitive prices for our customers' needs. We also provide maintenance contracts, free delivery, and 24/7 emergency service to ensure your production line never stops running.
Related Products
---
Continuous Ink Jet (CIJ)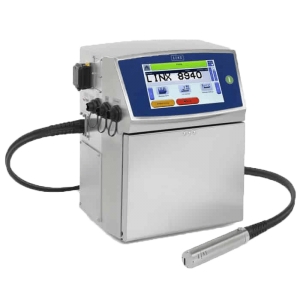 Laser Marking System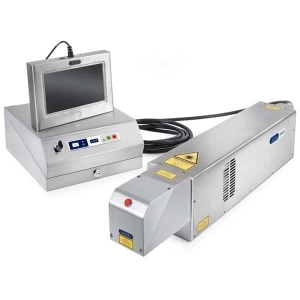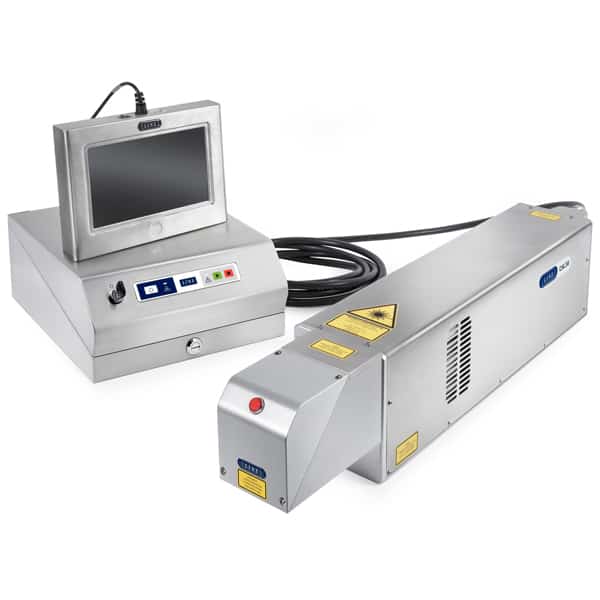 Thermal Trasnfer Over Printers (TTO)