Inks and Solvent for Inkjet Coding Printers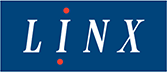 Inkjet coding machine inks and solvents are essential components of many industrial processes. Reliable Industrial Coding and Marking System Co LLC is the authorized sole distributor for Linx Printing Technologies UK. Hence, buying Linx Inks and Fluids from us ensures that the products you're getting meet industry standards and have the desired performance characteristics. The quality of inkjet coding machine inks and solvents can vary significantly depending on where they're sourced, so buying from the original source ensures that you get exactly what you need.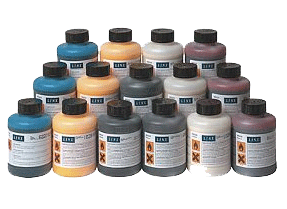 Buying inkjet coder inks and solvents from authorized distributors helps to maintain quality control measures while production. Genuine manufacturers guarantee uniformity across their products, which isn't always possible when dealing with third-party suppliers or resellers. This makes troubleshooting much simpler as well as making it easier to identify any potential problems early on before they become too costly or difficult to fix.
Another key advantage of purchasing inkjet coding machine inks and solvents directly from the source is product safety compliance assurance. Moreover, customers receive materials free from substances such as heavy metals, solvents, or other chemicals that might harm workspaces or post-processing environments. Additionally, they also provide step-by-step instructions for proper usage of their products so users know exactly how to handle them.
Manufacturing standards
Linx inks are manufactured using ISO 9001 quality procedures, ensuring that raw materials comply with the legislation and are screened for legal supply.
Linx General Purpose Black Inks
Linx offers exceptional performance with its general-purpose black inks designed for CIJ printers. These dye-based inks are suitable for porous and non-porous materials, including paper, card, metal, glass, and various plastics, delivering high-contrast and excellent adhesion for general packaging applications. These black inks also offer resistance to chemicals such as alkali, acid, detergent, and water commonly encountered in production and user environments.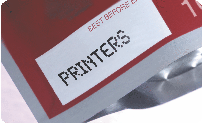 Large Character Marking
Linx specialist inks for Large Character Marking dry faster and leave less smell, and are particularly adept at food packaging. They can be used for outer case coding, product identification, corporate branding, contact information, or ingredient listings.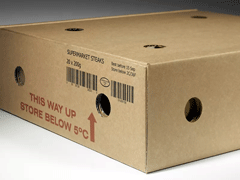 ---
Food Grade Inks
CIJ printers use inks to code onto pharmaceutical products that are subject to FDA or EU regulations. Linx food-grade inks meet these regulations and can be utilized in food and pharmaceutical applications for coding.


Linx Contrasting Inks
Linx offers a range of pigmented inks for CIJ printers designed to produce high-quality codes across various substrates, including rubbers, plastics, and metals, with exceptional light-fastness, heat, and chemical resistance. These inks find applications in industries such as cabling and pipe extrusion, auto, and aero parts marking, electronics, and packaging. Some of these inks require the Spectrum variant of the inkjet printer. For more information on each ink, including printer compatibility, refer to the "Summary of the Linx range of pigmented inks" datasheet.


---
Process Specific Inks
Our range of dye-based and pigment inks is designed for more demanding applications, wherein products undergo additional processes after codings, such as sterilization, fluid washes, chemical treatments, or curing. For an overview of each ink, including eligible printer models, please refer to the relevant datasheet: 'Summary of the Linx range of dye-based inks' or 'Summary of the Linx range of pigmented inks' for 1370 ink.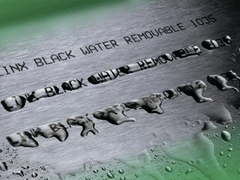 Linx Special Adherence Inks
These inks are specifically designed for use in production processes that may impact ink adhesion or durability. They are ideal for coding onto a range of plastics and plastic films such as nylon, polyethylene, polypropylene (including untreated OPP and BOPP), and polyvinyl chloride.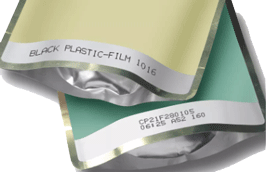 ---
Security (UV Readable) Inks
Linx Security Inks is a cutting-edge solution developed to help manufacturers thwart counterfeiting threats and track products through production and packing. For full profiles of each ink, including compatibility with printers, refer to the 'Summary of the Linx range of dye-based inks' datasheet.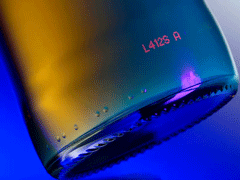 Colored Inks for Pale Substrates
Linx-colored inks for pale substrates are a great fit for coding onto a range of materials like metal, plastic, and packaging materials. These dye-based inks provide strong contrast and come with a full profile of each ink, including printer compatibility; check out the "Summary of the Linx range of dye-based inks" datasheet to learn more.