Bottle Coding Printers for the Beverage and Dairy Industry
In the evolving beverage and dairy industry, coding and labeling have become a need. As people become more health conscious and demand transparency in the products they buy. Manufacturers must ensure their products have clear batch codes and expiry dates printed. Investing in a bottle coding printer can smooth the process of labeling and coding bottles. Also, saves time and reduces the risk of human error. In addition, provides the ability to print quality codes and labels onto various surfaces. A bottle coding printer is essential for any beverage or dairy producer looking to stay in the market.
Avoid add-on costs due to rework with our coding solutions. Our solutions enable high speed and volume line bottle production with an error free code. Enables printing of the best-before date, lot codes, batch codes, logos, and other details to avoid down time. We offer inkjet, laser coding, and marking solutions for plastic and glass bottles and bottle caps.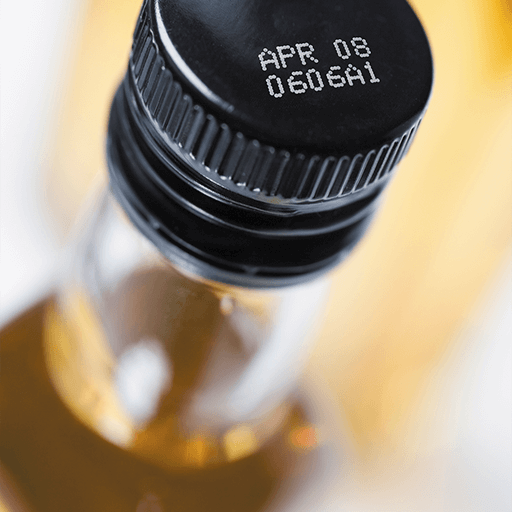 Benefits of Beverage Coding Printer
Bottle coder printers offer several advantages to producers in a variety of industries. One of the key benefits of these printers is their high speed and accuracy. Which makes them ideal for printing batch numbers, expiry dates, and other important information on various packaging materials. In addition, bottle coder printers are easy to set up and maintain. Which helps to reduce production downtime and increase efficiency. They are also highly adaptable, able to print custom designs and logos. Overall, the advantages of bottle coder printers make them an essential tool for any business. Whether you want to streamline your operations or improve its product labeling and identification processes.

Bottle Coder: Continuous Ink Jet & Laser Marking System
In the world of product packaging and labeling, precision and efficiency are key. At Linx Global, they understand the importance of accuracy and speed when it comes to coding and marking bottles. That's why we offer a range of advanced bottle coders to cater to all kinds of coding needs. Covers complete printing solution with continuous inkjet, laser marking, and thermal transfer printers. As experts in the field, we provide the best solution to meet the demands of the packaging industry. When it comes to quality, Linx Global sets the standard for bottle coding printers.

Related Products
---
FREQUENTLY ASKED QUESTIONS
---