What is Continuous Ink Jet (CIJ) Printer?
Continuous Ink Jet Printer

Continuous Ink Jet Printer (CIJ) – High-speed, non-contact printing technology in time. Industries prefer these printers for coding and marking product and packaging information. It prints product data likewise, batch numbers, expiry dates, barcodes, QR codes, and logos on a wide range of materials.
Linx Global is a leading manufacturer of inkjet coding solutions and ink-jet printers. These printers are known for their ease of use and their need for very low maintenance. Linx CIJ best fits businesses looking to improve their coding and marking quality.
Benefits of Linx Global CIJ Printers in detail: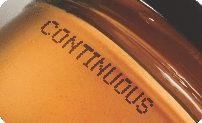 InkJet Coder for Printing Expiry Dates

High-speed printing:
Linx continuous ink-jet printers can print easily despite fast-moving production lines and ensure minimal downtime.

Non-contact printing:
The CIJ technology allows non-contact printing with the substrate in detail. Indeed it enables coding on uneven surfaces and reduces the risk of damage.

Wide range of inks:
Linx offers a variety of ink types, such as food grade, pigmented, and special inks.

Easy setup and operation:
Continuous ink-jet printers feature provides not only user friendly access but also a quick change of ink systems. As a result, this makes them easy to set up, operate, and maintain.

Robust design:
Linx continuous inkjet printers can print in harsh environments coupled with sealed print heads to protect against dust and moisture.

Low maintenance:
CIJ printers require minimal maintenance with self cleaning print heads in effect. Also, it provides automatic diagnostics, ensuring optimum performance and reduced downtime.

Connectivity and integration:
Above all, These printers offer various connectivity options and can be easily integrated with existing production lines.

Overall, Investing in a Linx Global Continuous Ink-jet Printer can achieve clear coding and marking directly on your product.

https://reliableglobal.com/wp-content/uploads/Website.gif
0
0
admin
https://reliableglobal.com/wp-content/uploads/Website.gif
admin
2023-06-17 08:58:45
2023-10-02 08:08:22
What is Continuous Ink Jet (CIJ) Printer?